The IDA cell wash is a mechatronic tool concept for the Life Science & Health market, where R&D research takes place using cell-based dynamic assays.
Cardiovascular disease comes with major personal and societal implications. Within the Interreg Flanders-Netherlands project Trans Tech Diagnostics (TTD), the public-private consortium of Maastricht University (CARIM, main partner), Hasselt University (BIOMED), VITO and TSG InnoteQ focuses on the development of innovative diagnostic alternatives with which better evaluation of the risk of developing cardiovascular disease becomes possible.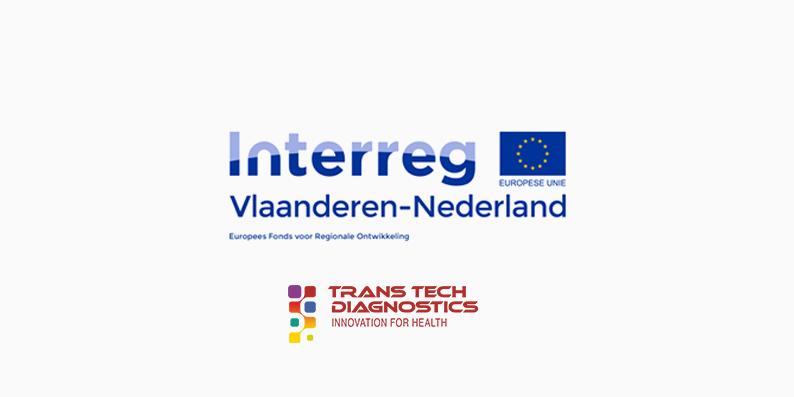 Cardiovascular diseases are the number one cause of death in the European Union, costing the European community €196 billion a year. Of this, €106 billion is spent on healthcare, including diagnostics and the treatment of patients. The rapid aging and dejuvenation in the border region creates the expectation that cardiovascular diseases will have a sharply increasing negative impact on our society.
A large proportion of people with cardiovascular disease show no serious symptoms during the development of the disease and are therefore not under treatment. Better and earlier identification of these people with an increased health risk is therefore highly desirable. Good diagnosis is also essential for patients already identified in order to refine the therapy and thus have fewer complications or side effects.
Miniaturization has taken place through various development stages from table configuration to table-top format to IDA2 (Inflammation-based Dynamic Assay) of approximately 1 dm3 in size. In this mechatronic device, a microfluidic chip is provided with test media in a controlled manner according to protocol.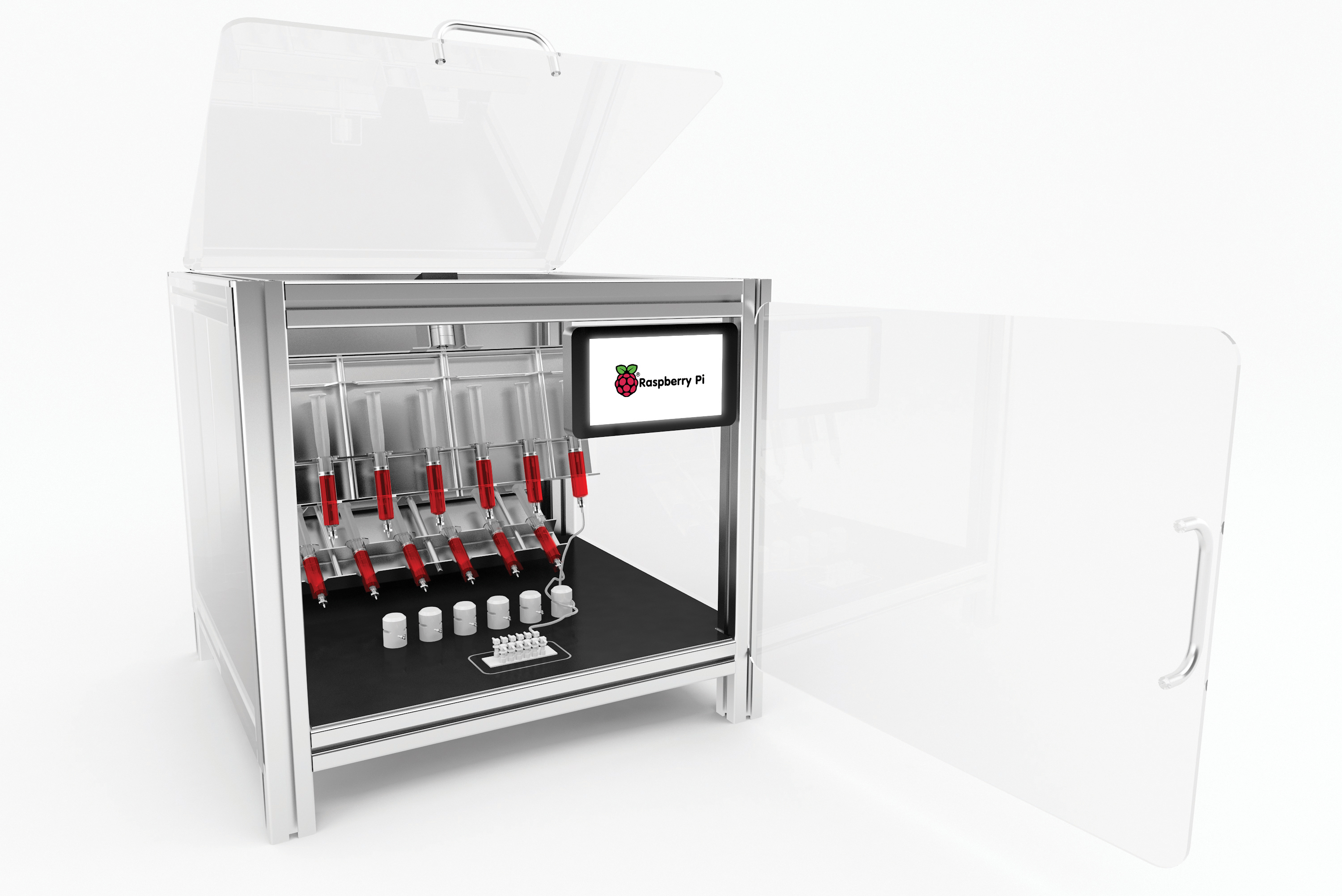 In this case, the system helps scientists to monitor the interaction between monocytes and endothelial cells for research into the prediction of cardiovascular disease.
UM's desire for more user-friendliness, miniaturization, increased output and dynamic measurement have led to the IDA through various stages of development.
By applying 3D printing, technology and inventiveness, 20 meters of hose has been reduced by 95%, resulting in lower costs for the required test media and higher reproducibility.