The product strategy is very important for making a product innovation successful. The strategy describes the objectives and a solid plan to achieve them.
This creates a clear picture of the market and a widely supported vision as a common thread for successful development of the product.
Strategy as the basis of success
A good product starts with a good strategy. That is why we pay a lot of attention to the joint translation of the wishes and goals into a solid strategy.
Our specialists will sit down with you to work out the strategy as best as possible, so that you are completely ready for the launch. The product strategy consists of:
A well-thought-out business model

Roadmap and launch

A good definition of the target group

Clear objectives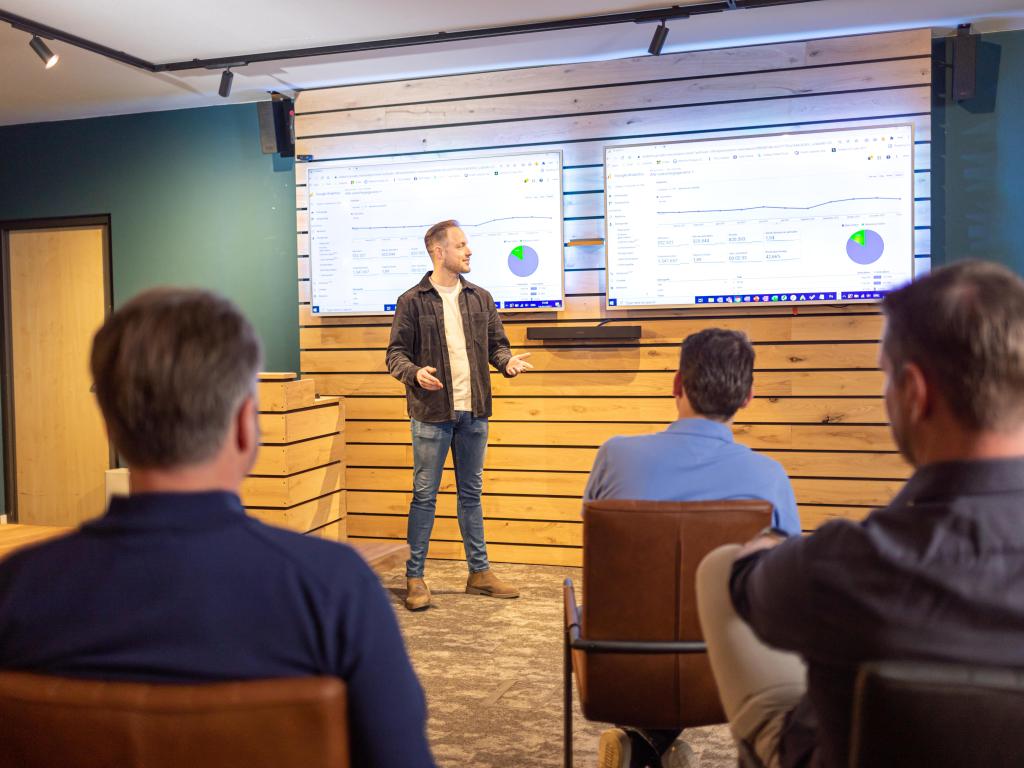 We are a full-service product development agency. From idea to realization,
everything under one roof

.