Software development

by Finetic

Driven by Innovation. Powered by Technology.

Finetic is your partner for software related challenges. Over 20 years our expert are explore the edges of technology with innovative solutions. We help companies and organisations accelerate with smart solutions. We do this online but also, as part of TSG Group in a physical way with sensors and software for machines and products. We attach great value to realiability and integrity of digital data from us and our clients.
Why Finetic?
 ISO 27001 certified
 All under one roof
 In-house hosting
 Experience with Internet of Things
 Broad orientation

Why Finetic?
 ISO 27001 certified
 All under one roof
 In-house hosting
 Experience with Internet of Things
 Broad orientation

Online

applications
An online application ensures access anytime and anywhere in an online environment. You don't have to install anything and updates come in automatically, which saves maintenance. Finetic has a lot of experience in developing extensive custom applications. We always do this with the latest (web) techniques where safety is guaranteed.
> More information about online applications? Read more here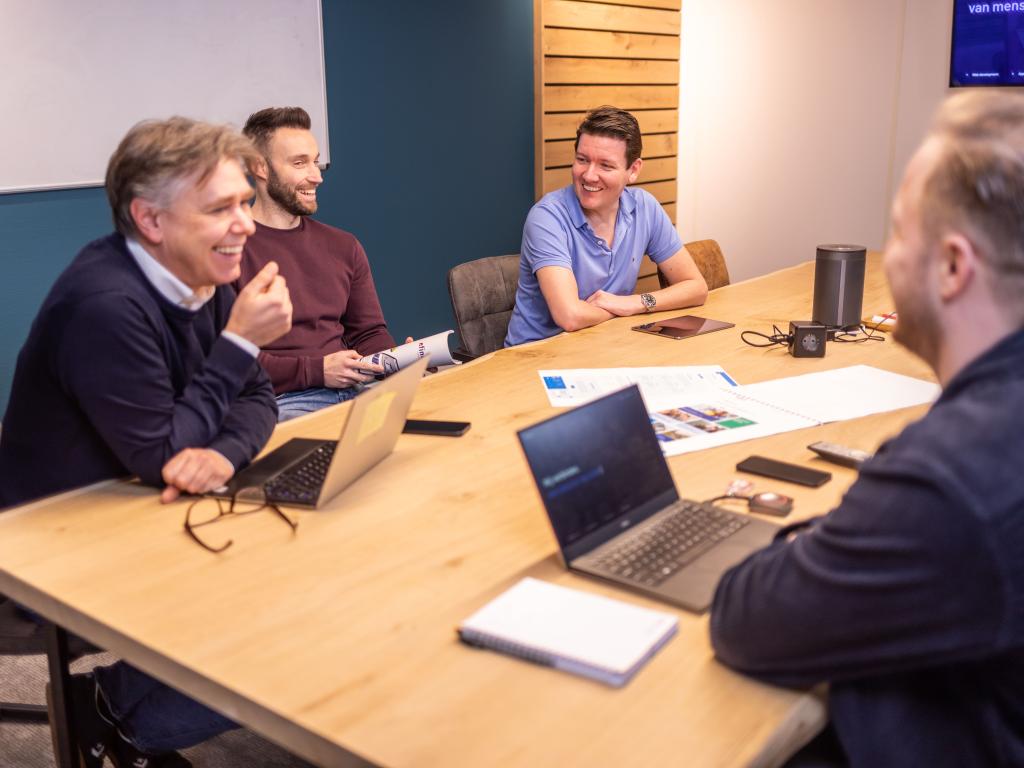 Web

development
We build smart websites where visitor interaction will be involved in your internal processes by forms, appointment planners, realtime . Dit doen wij bijvoorbeeld d.m.v. formulieren, afspraakplanners, real-time insights in to data and API connections with different software packages. The online solutions of Finetic go further than creating a online businesscard of your organization. We are open to tell you more about it!
> Want to know more about our web development services? Read more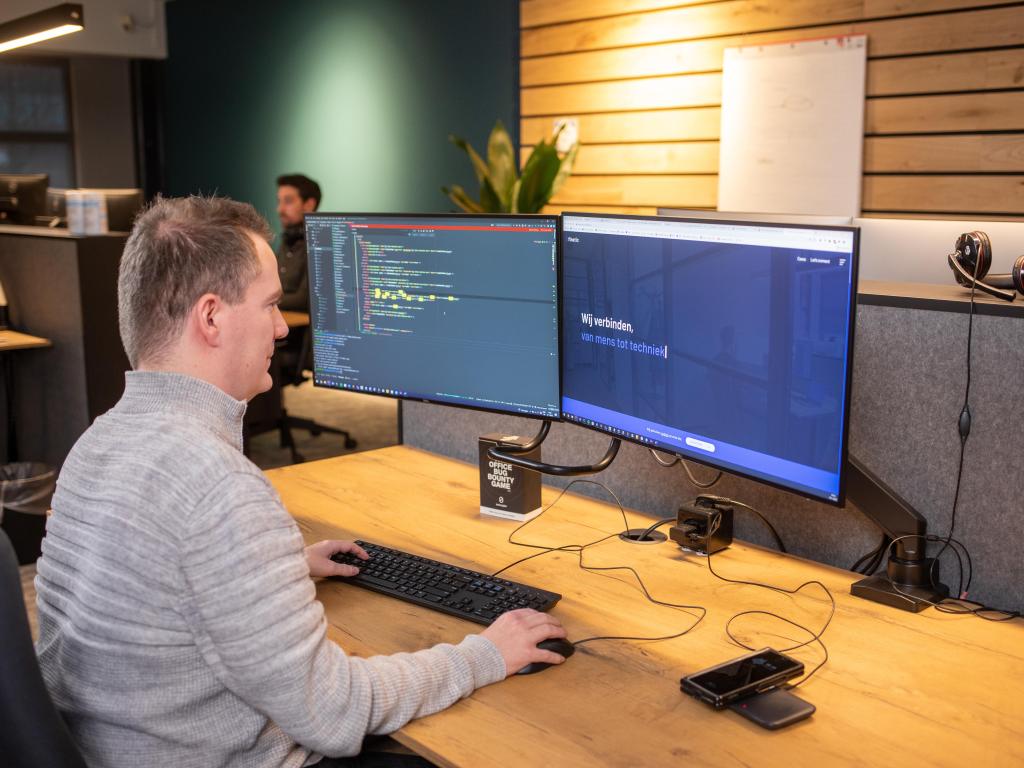 Do you want to know more about the software services we provide?
IoT

development
Thanks to the internet, the whole world has access to an almost unlimited amount of information. In recent years, there has also been a movement in which physical devices around us are connected to the internet. In this way, something can be controlled and read remotely. With our knowledge of the Internet of Things (IoT), we connect physical devices to the internet. The possibilities are endless: controlling the device from your pocket to powerful dashboards that predict preventive maintenance by collecting data.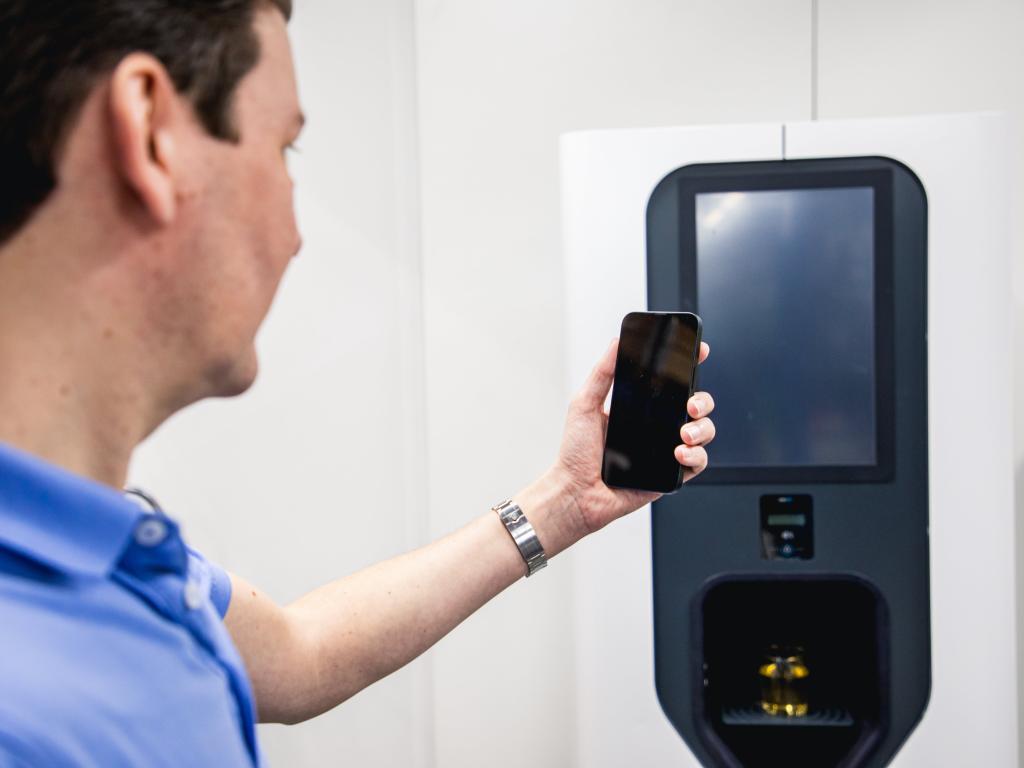 API

connections
It saves time to make processes digitally available, thus saving valuable human resources that has become more scarce these days.
By using an API link between two software packages, you can work more efficiently and employees can focus on activities that really help the organization grow. Often certain data is already present in another system, but you still want to make it accessible via your website or web portal or use specific data within your application. We have a lot of experience in making useful connections with other systems.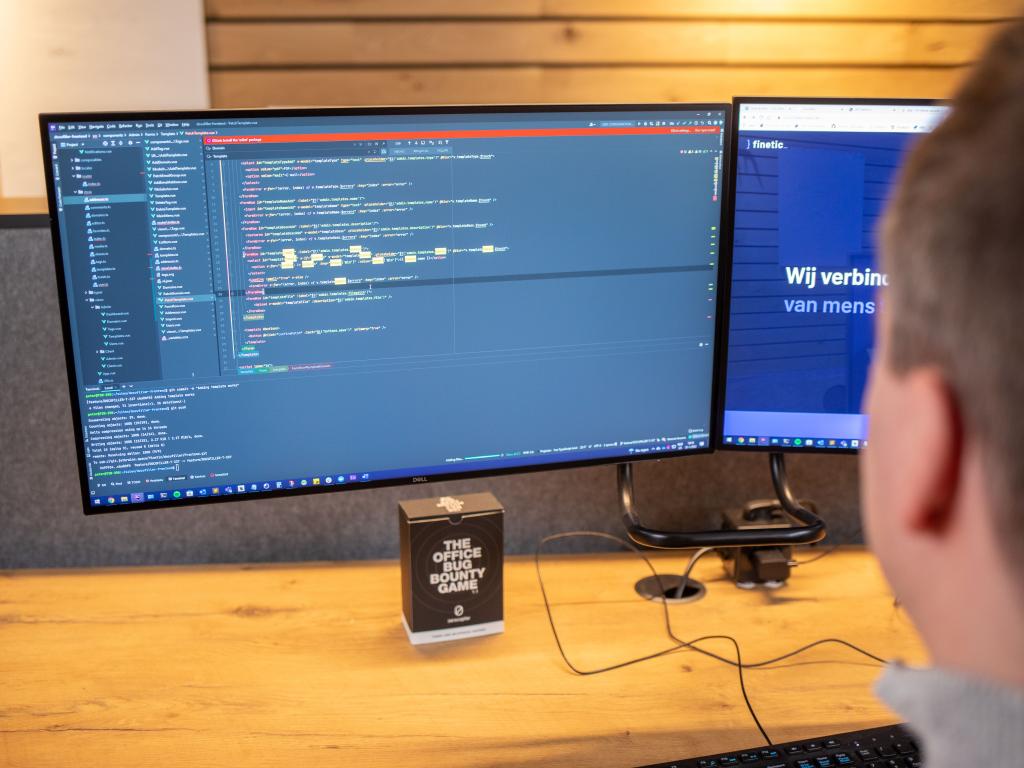 Would you like to know more about our services? Feel free to contact us!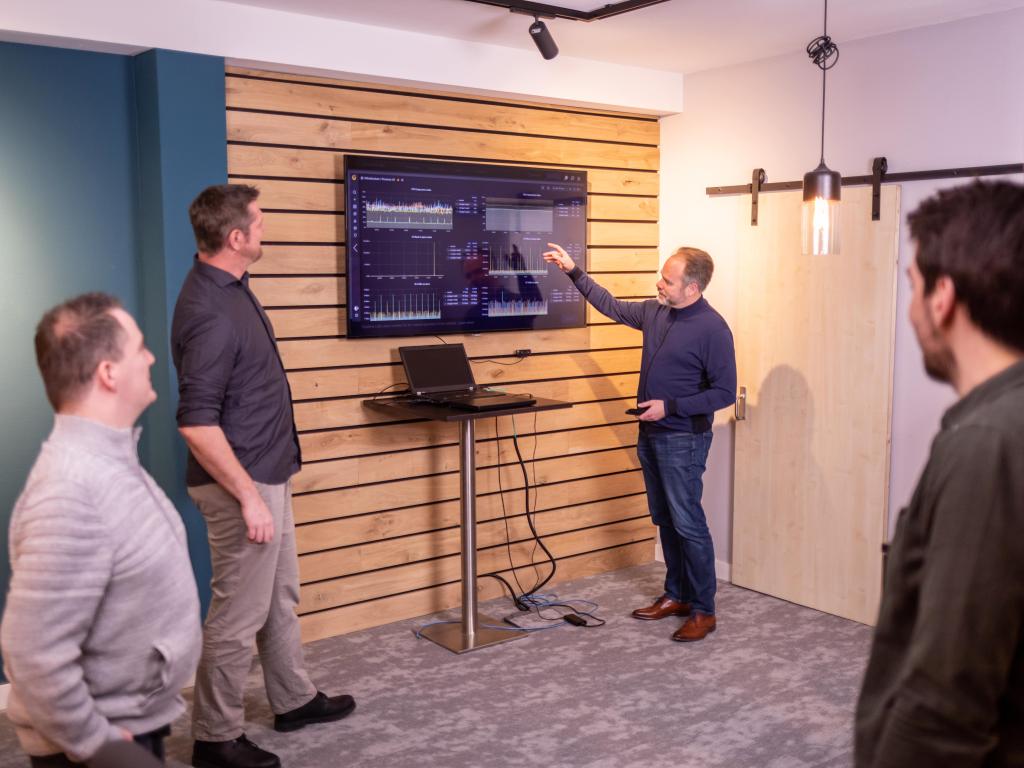 Customer portals

& configurators
A major part of your business processes can be digitized by means of a customer portal or product configurator. By means of an (online) product configurator, the customer can compose and view products online.
As a result, the sales process is digitized and the sales and also MarCom department are relieved. By using a customer portal you can make the business processes of your organization more efficient. With API links you can also link different software packages like CRM and combine functionality in your customer portal.
> Would you like to know more about the use of customer portals and configurators? Read more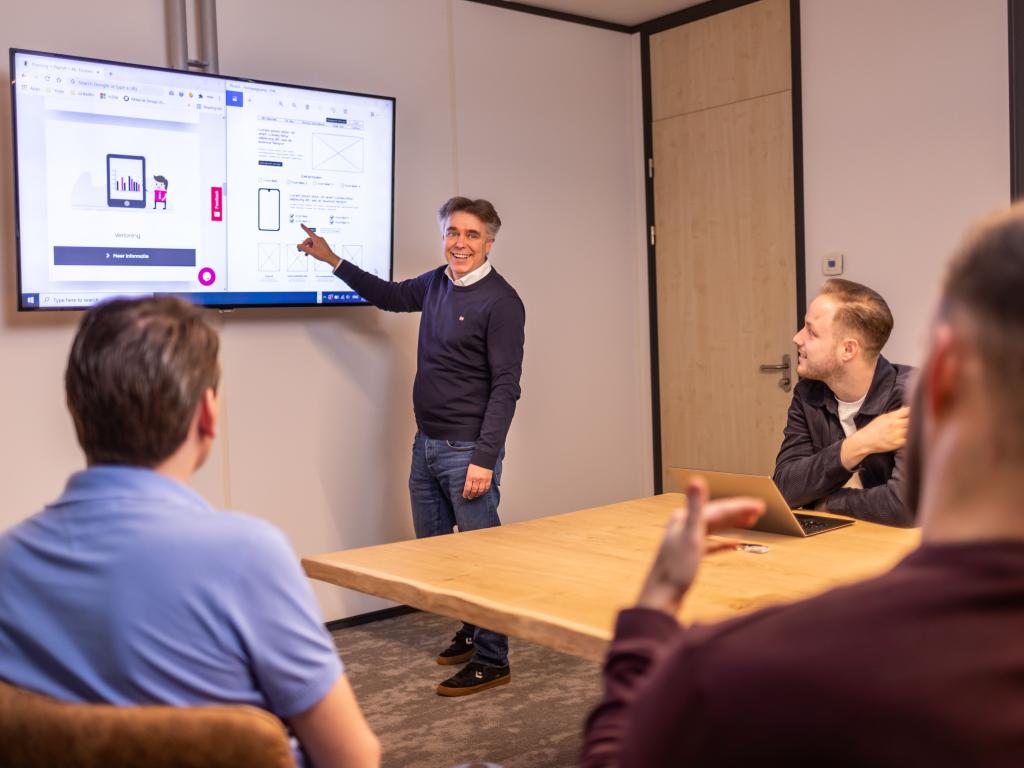 Software

as a Service (SaaS)
Software as a Service is a business solution where a software application is offered as a paid service in the form of a subscription or license. As a result, the pay-per-use or contract based use has no purchase costs for full software packages, updates are automatically implemented and functionality is web based, so cross-platform functional (Microsoft Windows, macOS, Linux).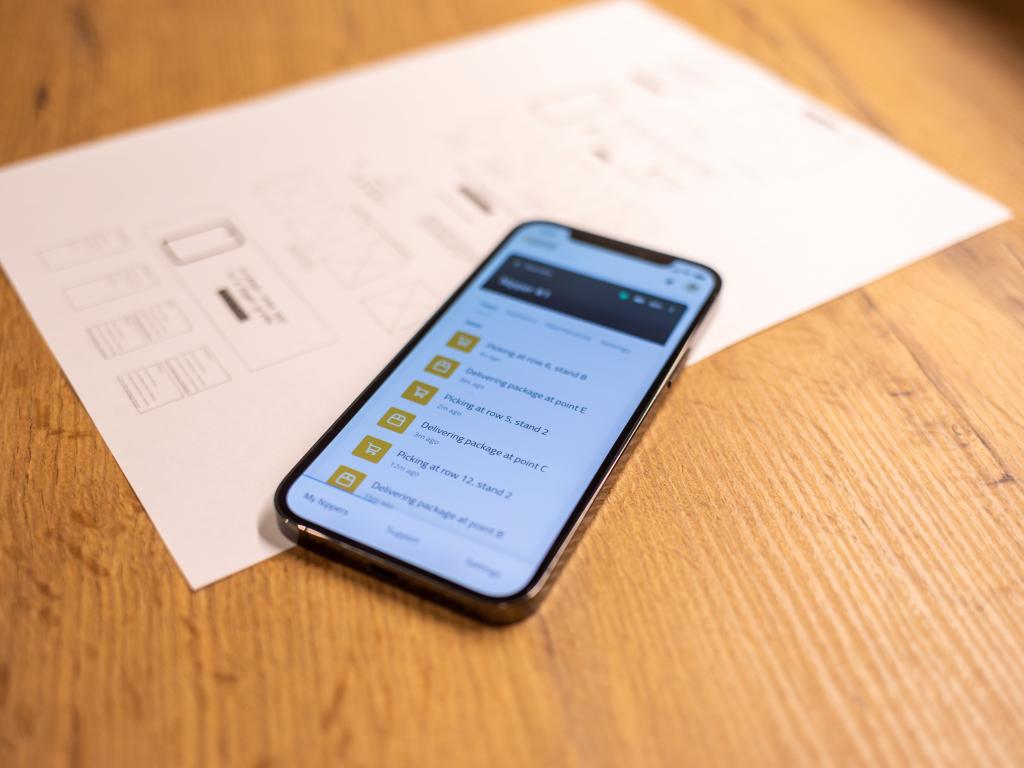 We provide different services in software based applications.
Feel free to contact us to discuss your business challenges!
UX/UI

design
A good product or service is more than a beautiful or functional product. We believe in the importance of a total product experience. By applying UX and UI design, products and services become simple, safe and above all pleasant to work with. A suitable solution is possible for every project; from brief interviews with a target group to a usability study for e.g. a medical product. We make use of proven techniques.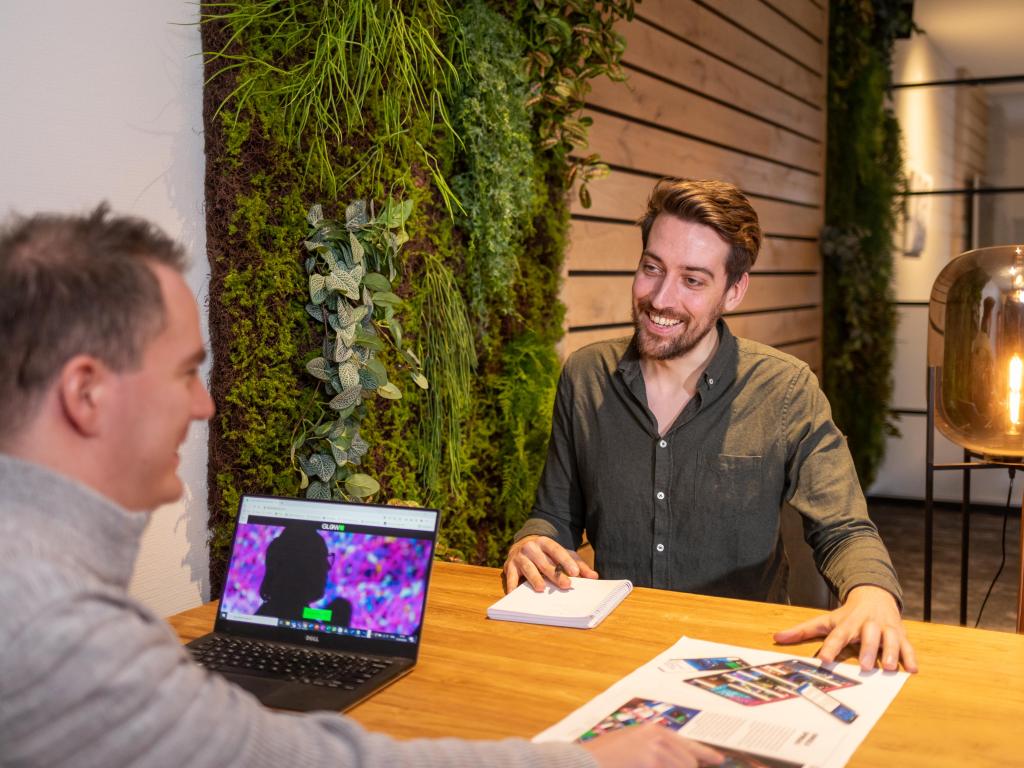 Data driven

marketing
With the use of data driven marketing, wrong decisions regarding your online activities are a thing of the past, because you make decisions based on data about the behavior of a large group of website visitors. Based on this data, content can be written or other marketing campaigns can be set up. So website visitors immediately see what they are looking for!
> Read more about data-driven marketing
Meer weten over onze dienstverlening?