TSG Essempio has developed a flavored water vending machine for iTapToo where you fill your own reusable bottle with a refreshing alternative to regular sugar containing soft drinks.
12 million kilos of plastic still end up in the ocean every day. One of the biggest polluters in this plastic soup is the PET bottle, of which the Netherlands uses an average of 900 million per year. That is an average of 52 plastic bottles per person!
iTapToo believes that this can be done very differently. More and more alternatives to plastic are coming onto the market. But, what if we completely do away with the plastic bottle?
In the Netherlands we are already well on the way. More than 9 million reusable bottles have already been sold and it is becoming more common to carry a refillable bottle with you. Yet the regular soda machine is still there, full of new plastic packaging. By tapping at iTapToo you refill your bottle with a fair and refreshing alternative. Together we contribute to a future without plastic!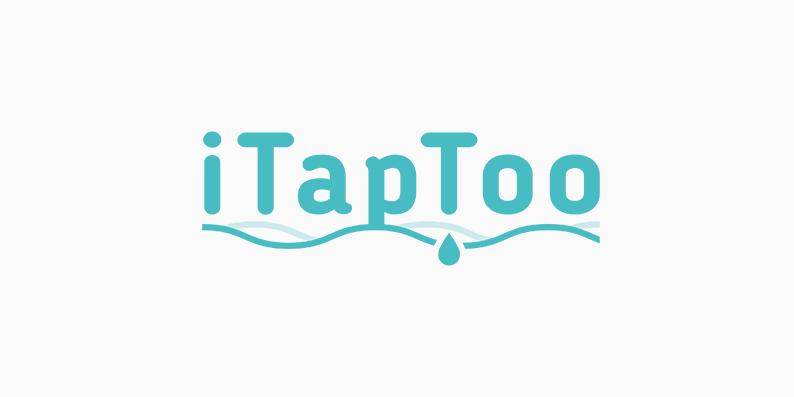 iTapToo has asked TSG for help with the development of a soft drink vending machine. This vending machine offers the possibility to fill a reusable bottle with a refreshing alternative to regular soft drinks. The machine is easy to maintain thanks to an automatic flushing system and water and electricity are the only necessary connections.
A tapped drink is free of sugars and is refreshingly chilled. Each flavor from the beverage range is divided into three strengths and naturally chilled water is available. So there is something for everyone.
The iTapToo machine is perfect for school and work environments. Anyone with a reusable bottle, mug or cup can tap with us!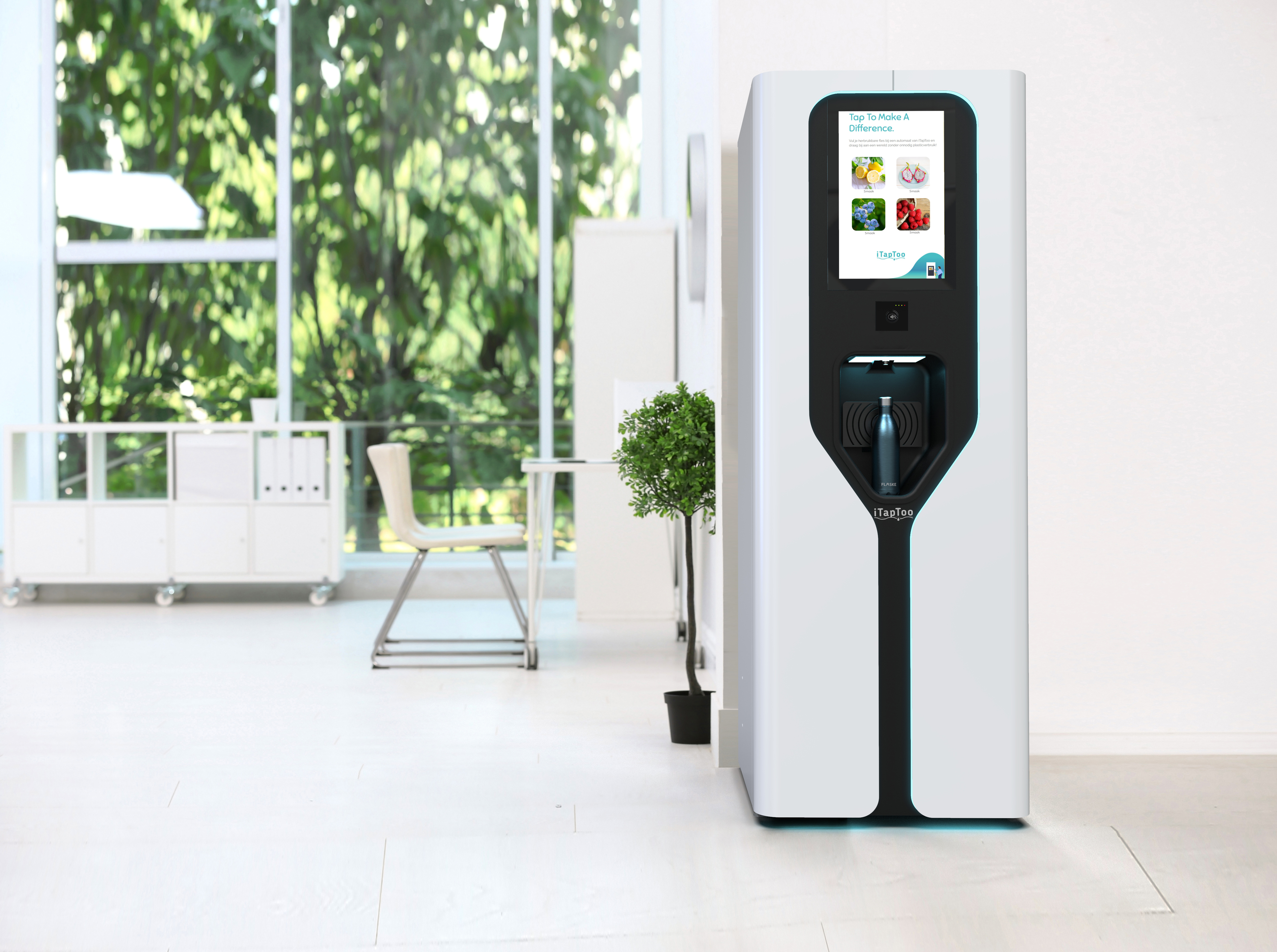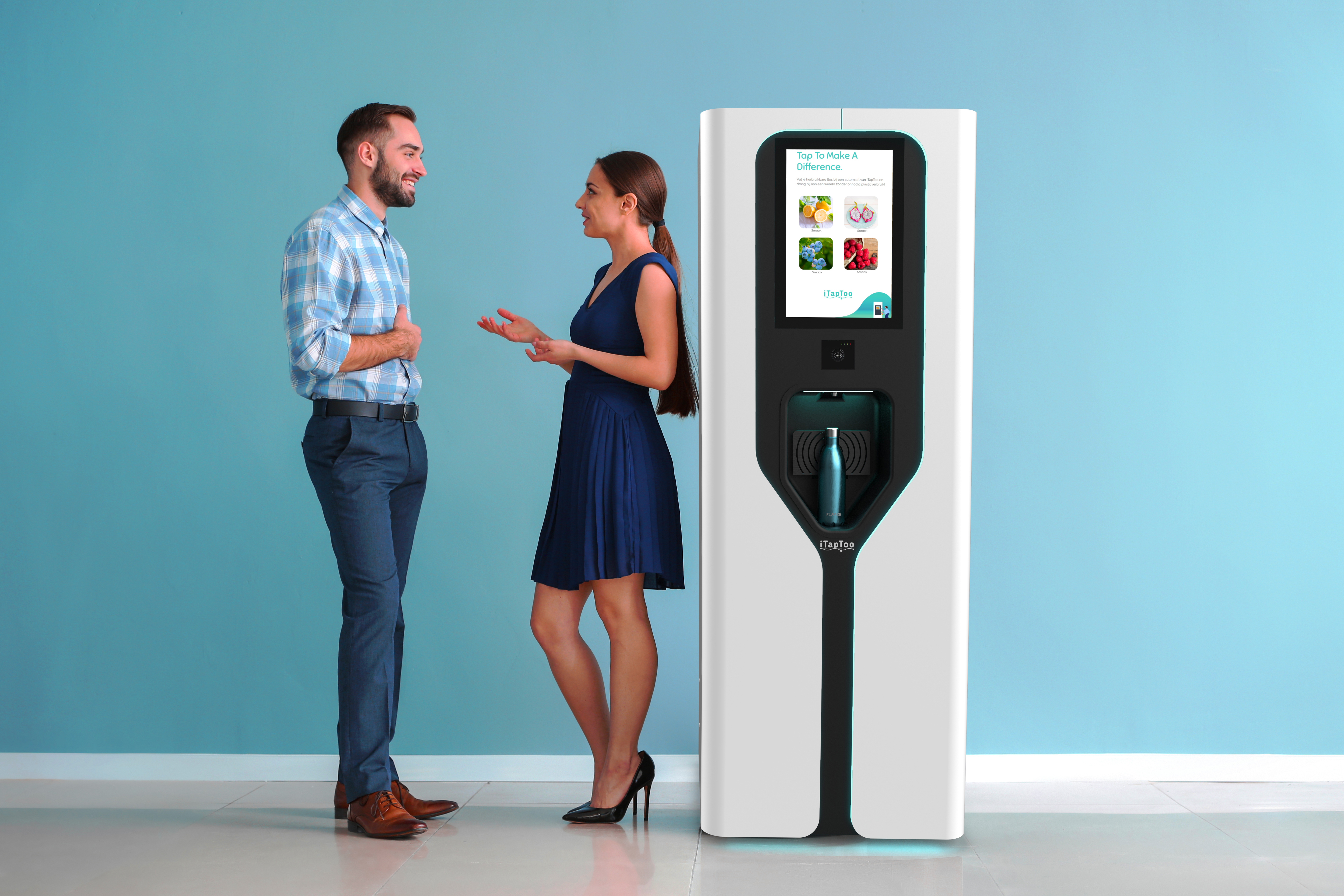 TSG Essempio has been involved in the development of the iTapToo from the very beginning. From the very first sketch to a variety conceptual designs, to a fully engineered 3D model, to test setups, functional prototypes and realization.
In addition, we took care of the entire industrial design and engineering and made photo-realistic product visualizations of the iTapToo for marketing purposes.
Click here for more information about the iTapToo vending machine.


Would you like to contribute to similar projects?